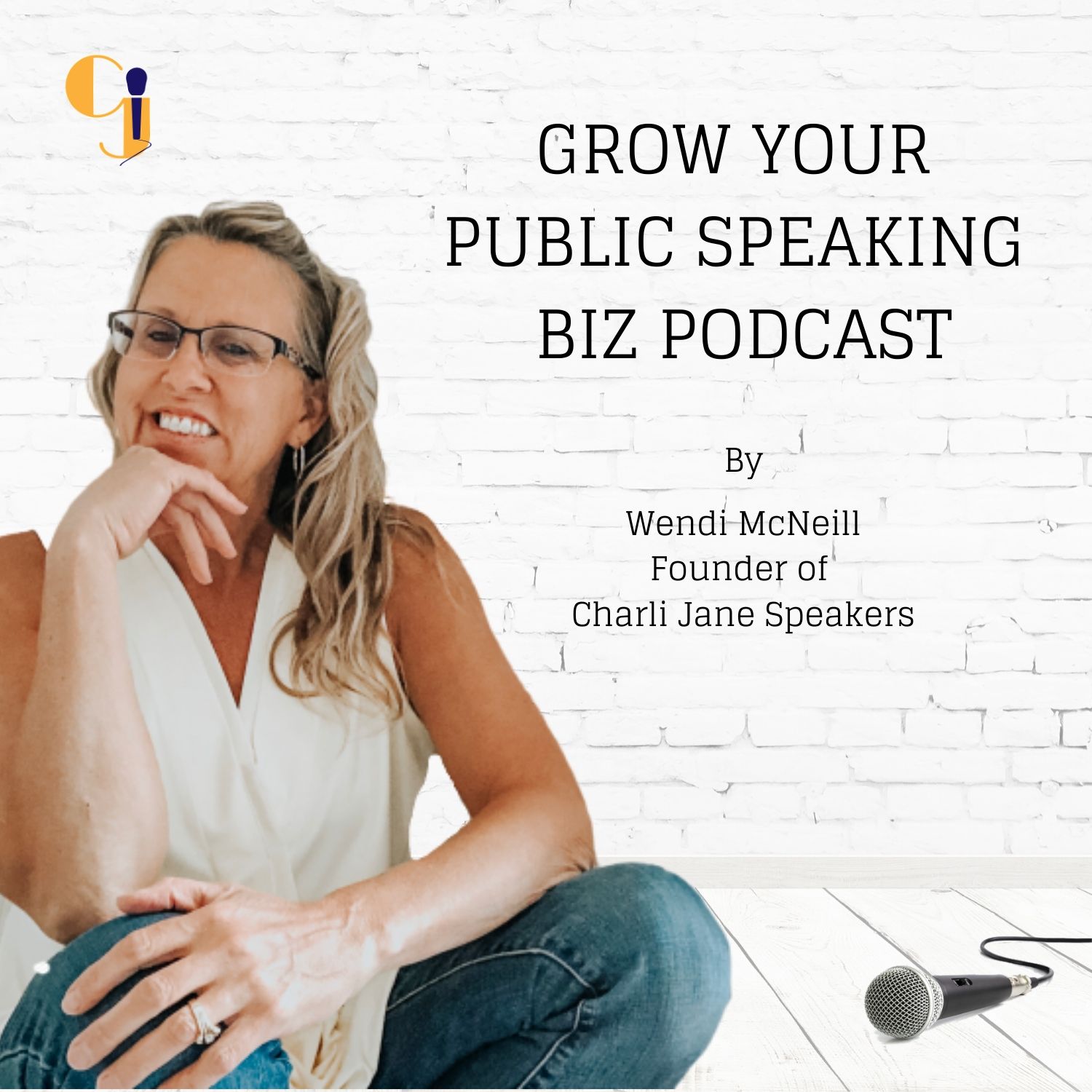 Hosted by Wendi McNeill, Founder of Charli Jane Speakers® since 2002 ************** Visit our FREE speaker community at www.SpeakingBizCommunity.com I help Speakers who are struggling to grow their business and get booked by providing growth strategies and speaking opportunities so they can achieve a booked speaking schedule.
Episodes
Thursday Jul 14, 2022
Thursday Jul 14, 2022
How To Better Connect with Your Audience as a Speaker
In This Episode You Will Learn About:
Connecting With Your Audience Emotionally
Establishing Connections Through Storytelling
Resources: 
Charli Jane Speakers Club since 2005

- The club that gets you booked! 400-800 new speaking opportunities every single week! That's 5,200-10,400 opportunities every year! That's A LOT and there is something for everyone! The cart is currently closed but opens

July 14-19, 2022

to new members.

6 days only!

You can learn more and join our waitlist here to get an invite in your email

https://charlijane.com/charli-jane-speakers-club/

 
Show notes:
While up on stage, there's no question that the content of your speech or presentation is important. However, what's even more vital is connecting with your audience.
If you fail to establish a rapport with your audience, your message will be lost on them – regardless of how great it is. 
Enjoy the Podcast and if you have time, I would LOVE and really appreciate a review, this will really help me out :) 
Thank you so much!
Keep Inspiring!
 Wendi 
CharliJane.com