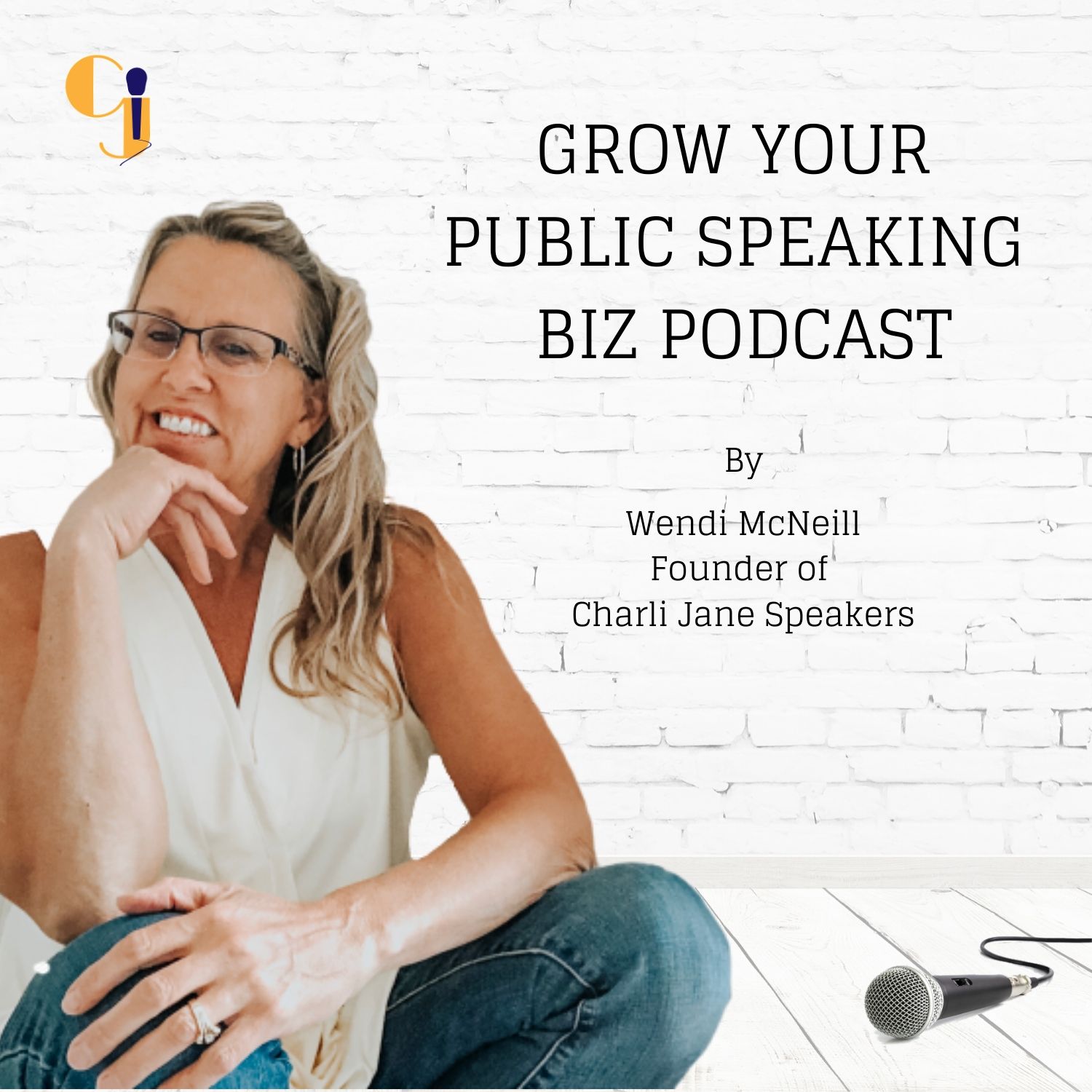 Hosted by Wendi McNeill, Founder of Charli Jane Speakers® since 2002 ************** Visit our FREE speaker community at www.SpeakingBizCommunity.com I help Speakers who are struggling to grow their business and get booked by providing growth strategies and speaking opportunities so they can achieve a booked speaking schedule.
Episodes
Thursday Apr 28, 2022
Thursday Apr 28, 2022
7 Features That Should be Included in All Speaker Videos
In this podcast, I'm talking about 7 features that should be included in all speaker videos. 
Resources:
🎤  I created 2 professional speaker one-sheets to help you get booked speaking gigs!! (Easy to customize in Canva to fit your brand) grab them here https://charlijane.com/free-speaker-one-sheet-templates/
The Charli Jane Speakers Club helps you get booked consistently. 
Benefits are many but the ones our members love the best are:
400 + speaking opportunities every month

The Booked Solid Success Path

The Charli Jane Speaker Family 
The doors are closed to new members on our website but to our podcast listeners you can join us here:
https://charlijane.samcart.com/products/charli-jane-speakers-club-monthly-podcast
If you would like to learn more about the club please visit us here:
https://charlijane.com/charli-jane-speakers-club/
If you enjoyed the Podcast and if you have time, I would LOVE and really appreciate a review, this will really help me out :) 
Also, don't forget to join us in our free speaker Facebook community  >> Grow Your Speaking Biz Facebook Group https://www.facebook.com/groups/GrowYourSpeakingBiz
Thank you so much!
Keep Inspiring!  ~ Wendi  
CharliJane.com