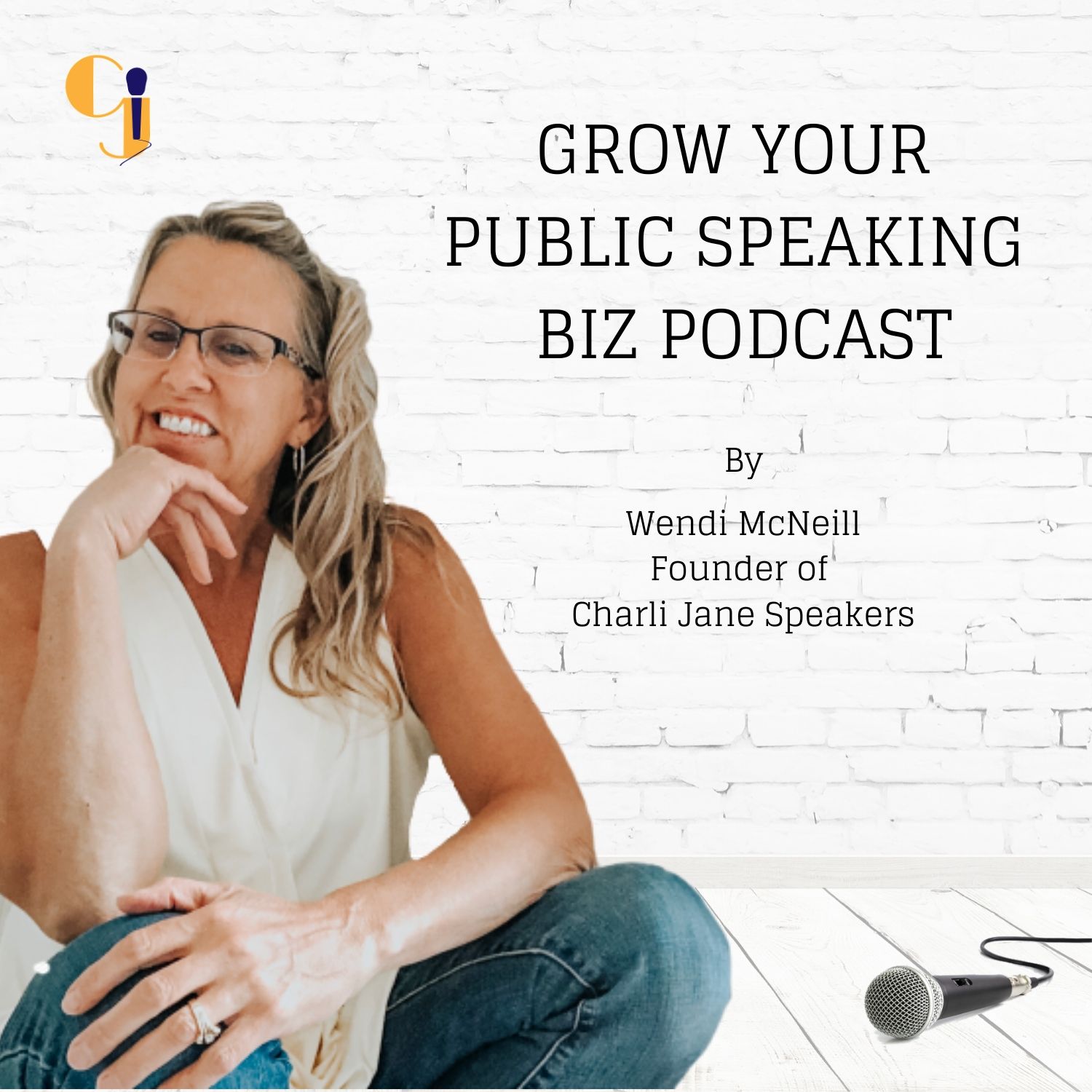 Hosted by Wendi McNeill, Founder of Charli Jane Speakers® since 2002 ************** Visit our FREE speaker community at www.SpeakingBizCommunity.com I help Speakers who are struggling to grow their business and get booked by providing growth strategies and speaking opportunities so they can achieve a booked speaking schedule.
Episodes
Thursday Jun 30, 2022
Thursday Jun 30, 2022
Why Speakers Are Marketers First, and Speakers Second
In This Episode You Will Learn About:
Resources: 
Show notes:
There's no question that, to build a successful speaking business, you have to have charisma, excellent delivery, and a way of connecting with and engaging audiences every time you step out on that stage. 
However, while it's vital to hone your speaking skills, they are, in a way, secondary to the ability to market yourself. Why? Because without effective marketing strategies, even the most talented speakers in the world would struggle to stay afloat in the competitive public speaking industry.
If you're a little confused, stick with me, and I'll explain why the success of your business depends on your marketing ability much more than your on-stage speaking talent.
Enjoy the Podcast and if you have time, I would LOVE and really appreciate a review, this will really help me out :) 
Thank you so much!
Keep Inspiring!
Wendi 
CharliJane.com