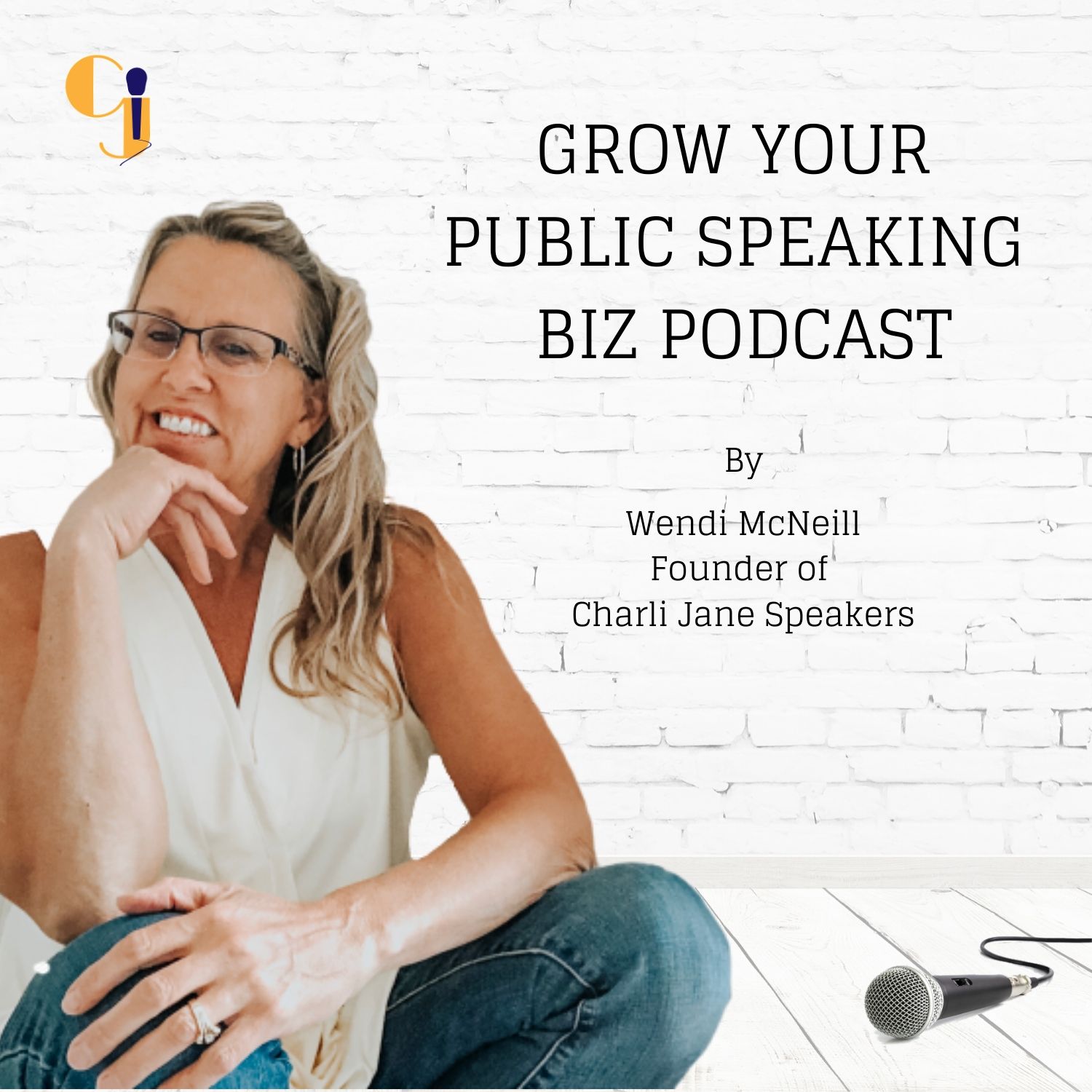 Hosted by Wendi McNeill, Founder of Charli Jane Speakers® since 2002 ************** Visit our FREE speaker community at www.SpeakingBizCommunity.com I help Speakers who are struggling to grow their business and get booked by providing growth strategies and speaking opportunities so they can achieve a booked speaking schedule.
Episodes
Thursday Mar 17, 2022
Thursday Mar 17, 2022
This Week I'm Talking About 4 Effective Methods for Reaching Out to Planners
There is simply no getting around contacting event planners when finding opportunities to speak. Yes, you can revamp the planner page on your speaker website and other inbound marketing methods, but that takes time. You cannot take a "build it, and they will come" approach to landing speaking gigs. You need to go out there and grab them yourself. 
With that in mind, this podcast will give you a quick overview of four of the best methods (in my experience) of reaching out to planners that result in landing gigs. 
FOR MY  LISTENERS
I made a Google sheet of 700 places that hire speakers for their events 🎤 💥 Grab your FREE copy? https://charlijane.com/the-700-list/ 
Grow Your Speaking Biz Facebook Group – www.SpeakingBizCommunity.com See you over there!
FREE Marketing Templates for Speakers https://charlijane.com/speaker-marketing-templates/
Charli Jane Speaker Services: www.CharliJane.com
If you enjoyed the podcast and if you have time, I would LOVE and really appreciate a review, this will really help me out :) 
Thank you so much!
Keep Inspiring! ~ Wendi xo 
CharliJane.com